Your perfect coworking space!
A vibrant workspace can almost have an instant effect on your productivity and mood. Here at Jenga Co-working space, we offer amazingly designed spaces equipped with premium amenities that help you create a life, not just a living.
Solutions designed for all your needs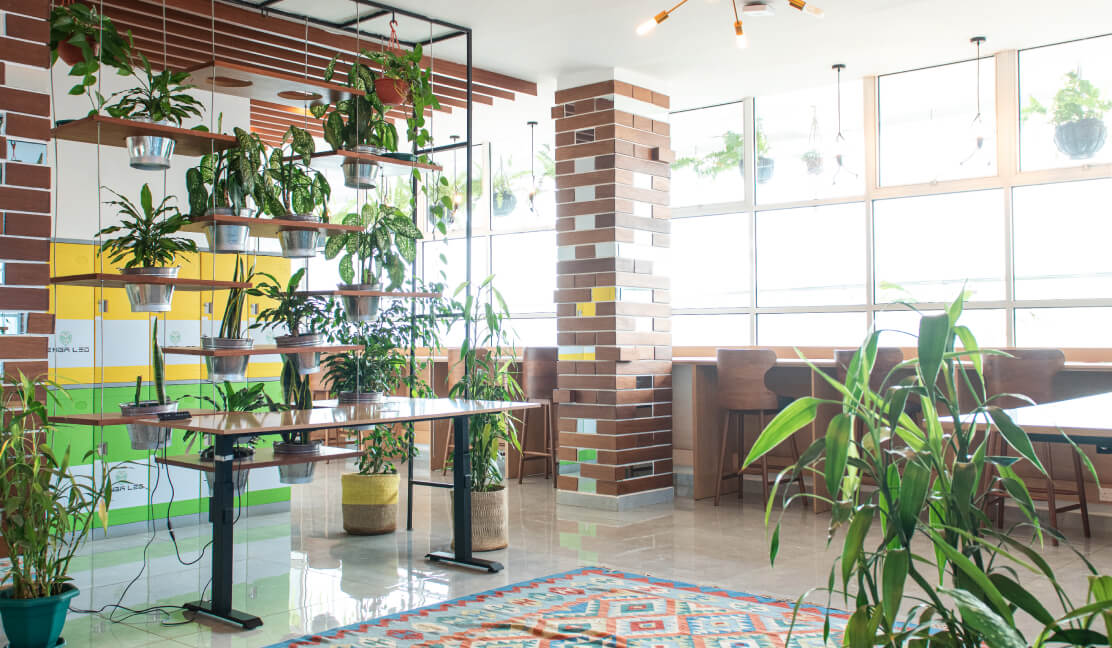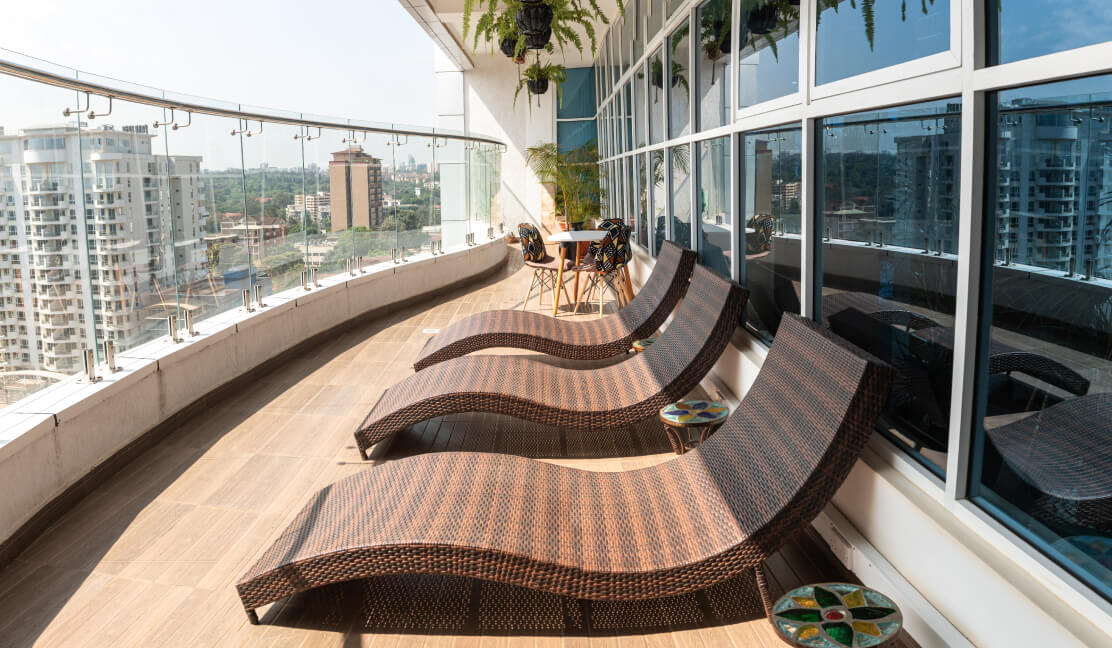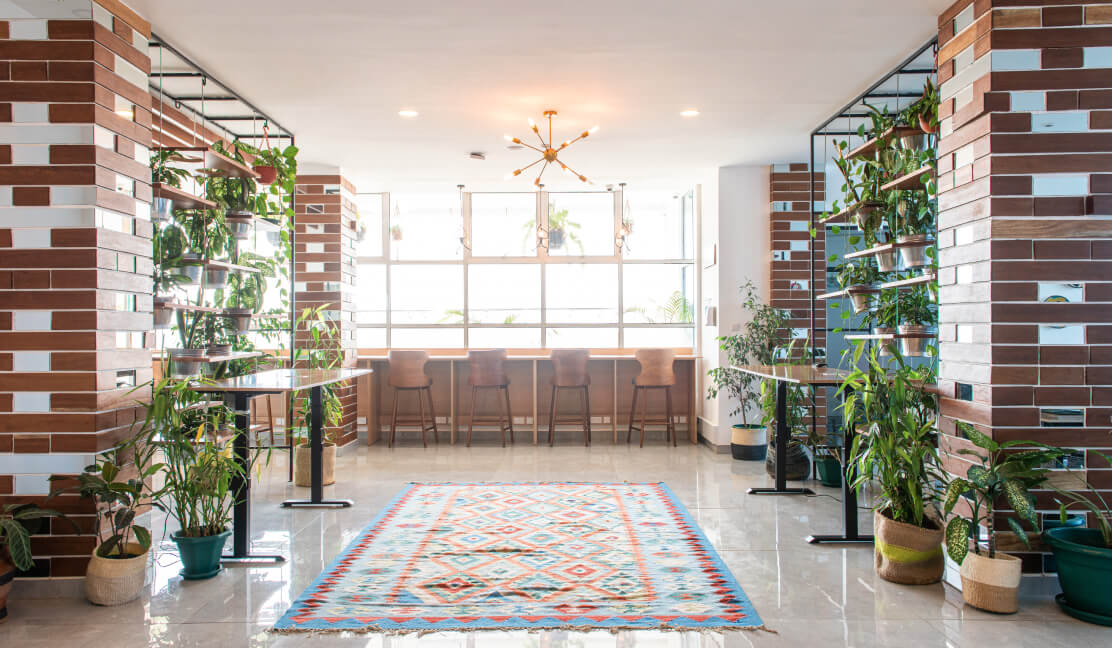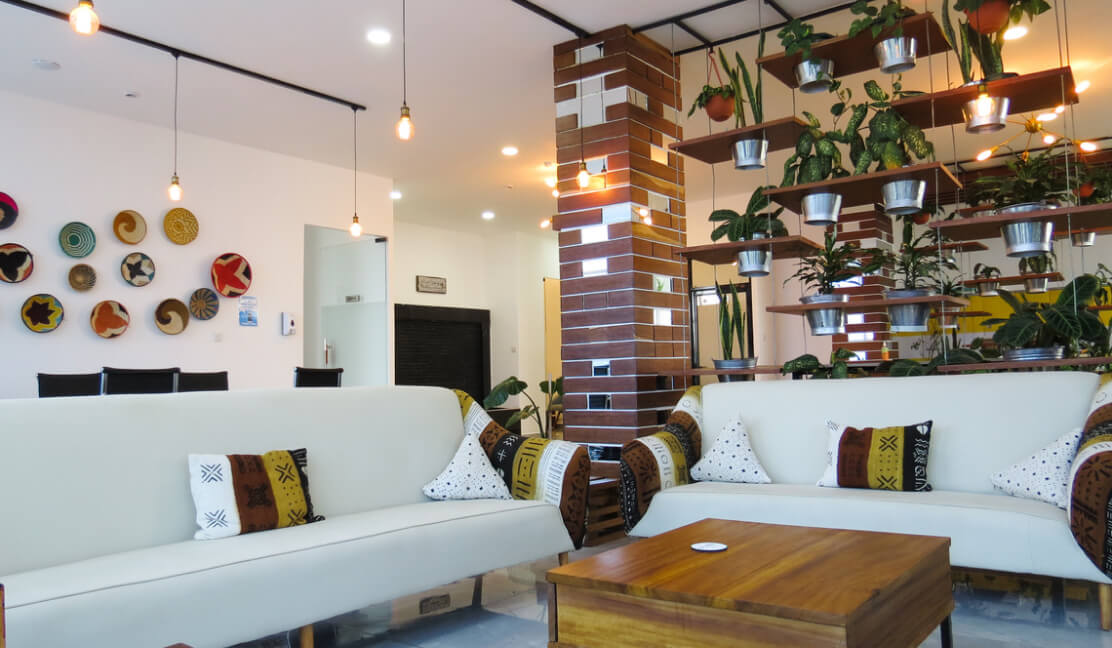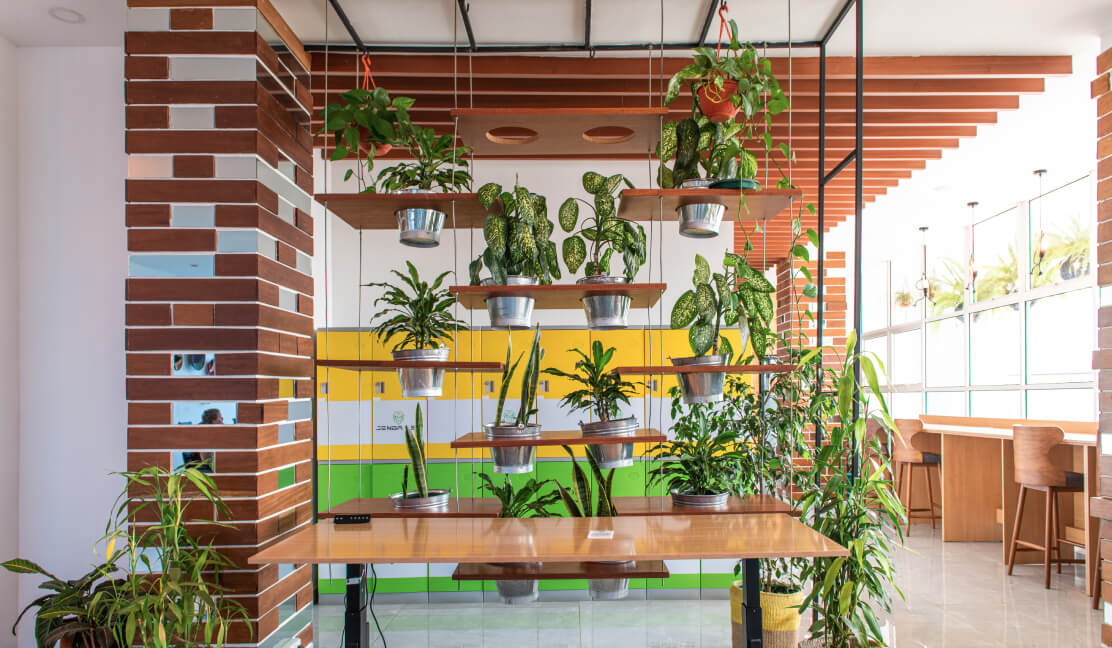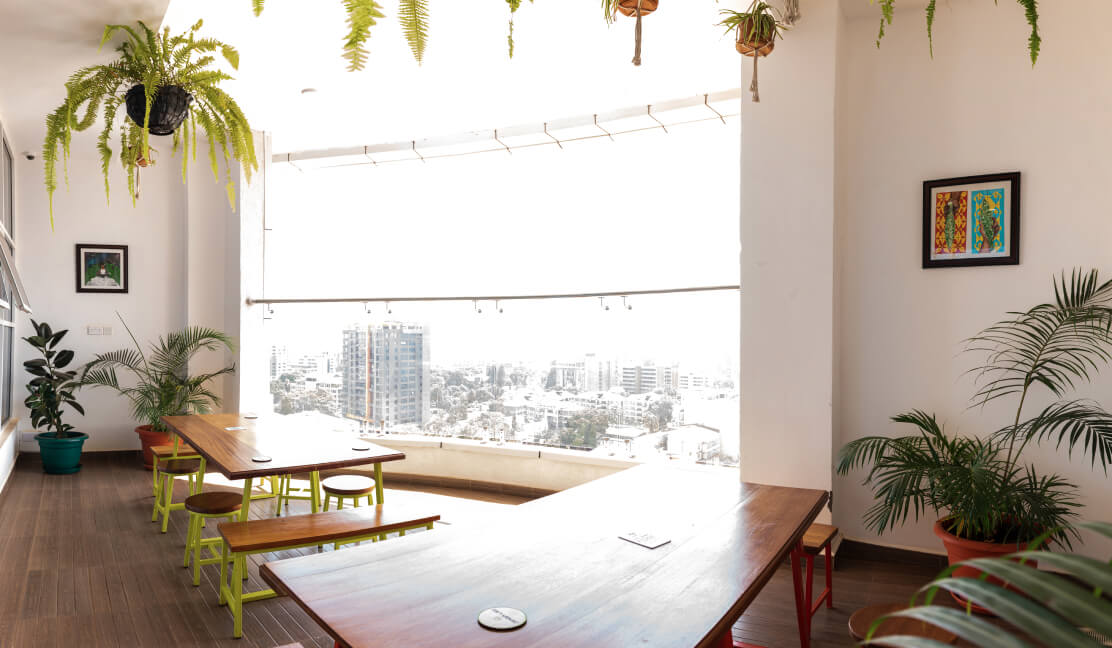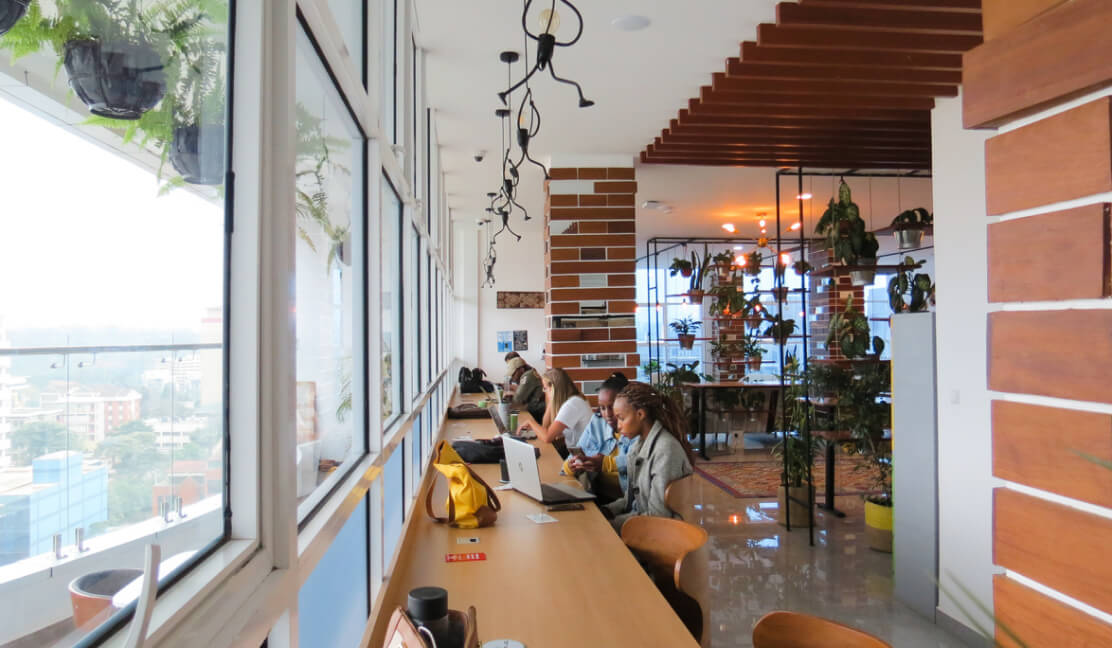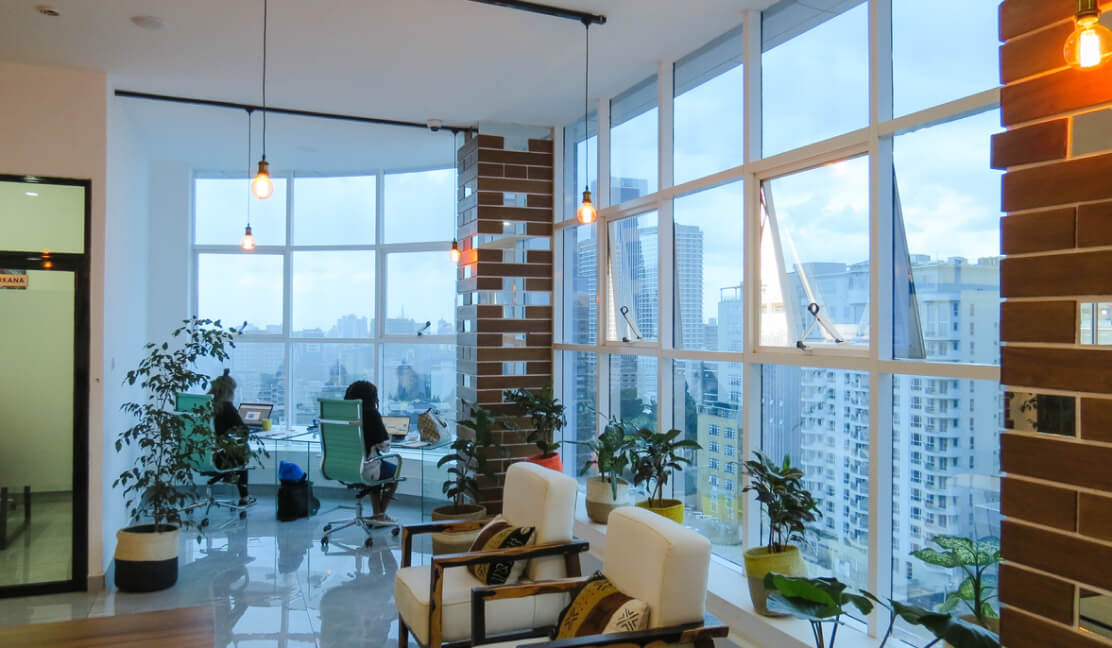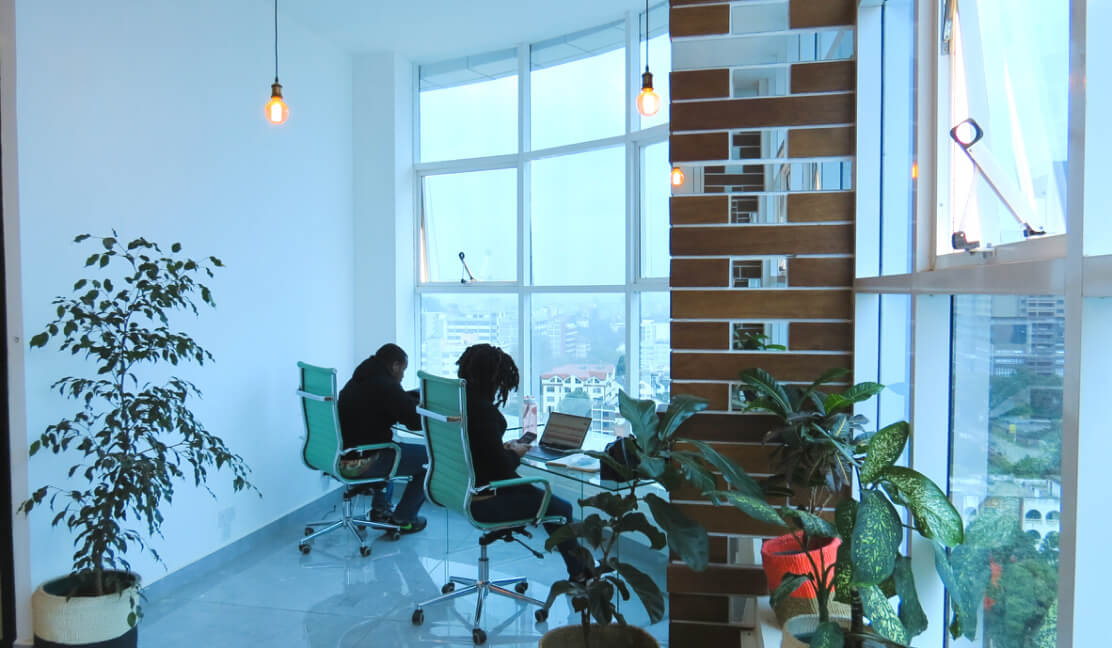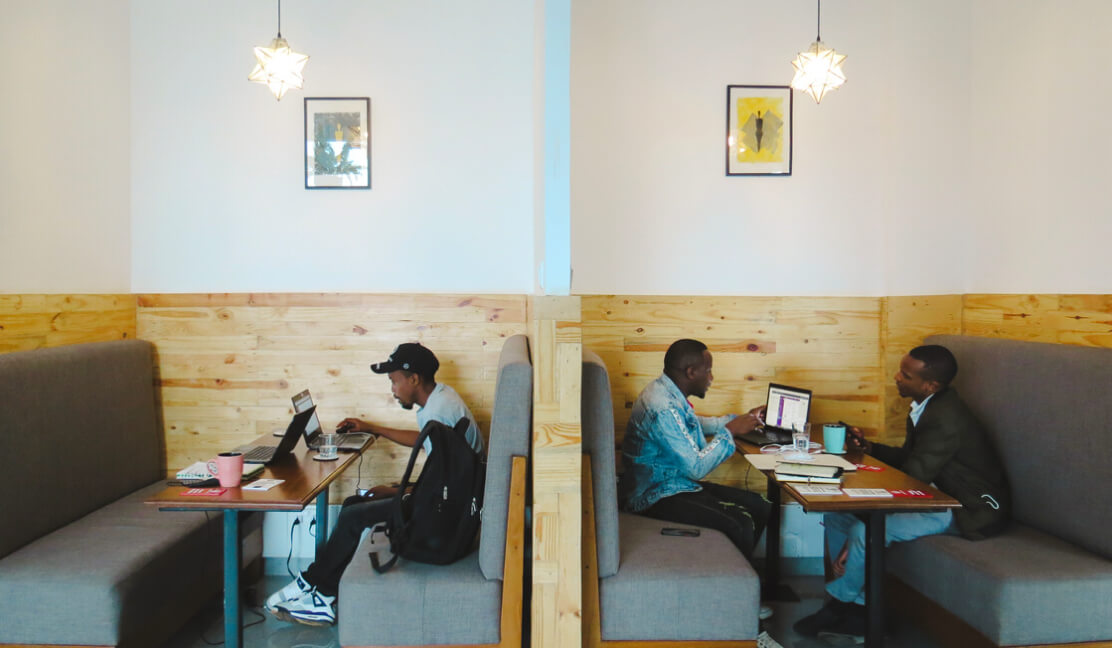 Spending 20+ hours a week in a place? Why not spent it in a place you enjoy!
We serve companies of all sizes offering a workspace that matches up to the best market standards. 
Just The Right Amount Of Office
'Jenga Leo'. Literal translation from Swahili: 'Build Today'.
Jenga is also well-known board game where two or more connect & enjoy at the same time as working to build something taller.
Both concepts lend to our mission here at Jenga Leo. We want our members to feel like they are part of a community that believes in their growth & believes in reaching higher heights.
Designed to encourage synergy, collaboration & cross-pollination between all our members. A well- known fact that nature has profound impact on wellbeing and the productivity of people and this has inspired us to bring as much greenery into our workspaces as possible.
We also believe play is an essential component of life and wish to extend that to the office. That's why we don't stop our services with the desk — we are East Africa's first all-inclusive coworking space that includes a co-branded gym, wellness studio and a café bar.
When you sign up to Jenga Leo, you're not just getting an office or a desk, but you become a member of a larger ecosystem.
Ksh 1,250
/day + vat
Ksh 5,500
/5day + vat
Ksh 10,000
/10day + vat
Ksh 17,500
/mo + vat per desk
Jenga Leo offers magnificent ecosystem-driven amenities. Draped in office plants, traditional decor, coffee on tap, and a diverse network of professionals with similar mindsets hard at work in lounges, hot desks, and outside patio areas.
We Offer the Right Environment to Work!
Just the right amount of space, needed modern amenities and a community building place to network and grow gets you everything that you need.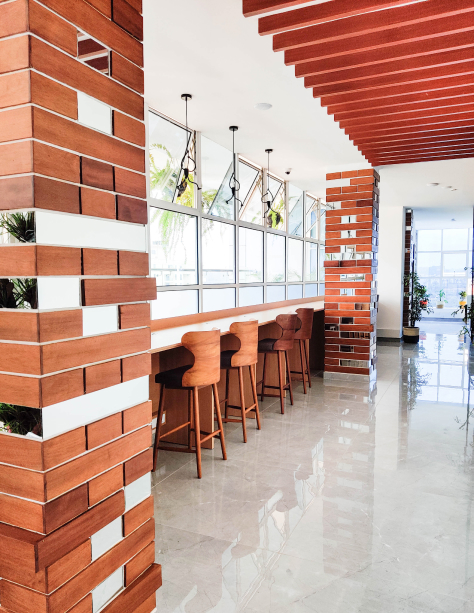 Improve your chances of mingling, growing and learning through these events.
Over 1,000 happy clients! Are you the next one?
Do you have any questions?
Send in your contact details and we will get in touch with you shortly!
12th & 13th Floor – Westpark Towers, Mpesi Lane, Off Muthithi Road, Westlands, Nairobi, Kenya